Our History
The Saddle Bar, that started off as a Bike shop is in existence since 1920…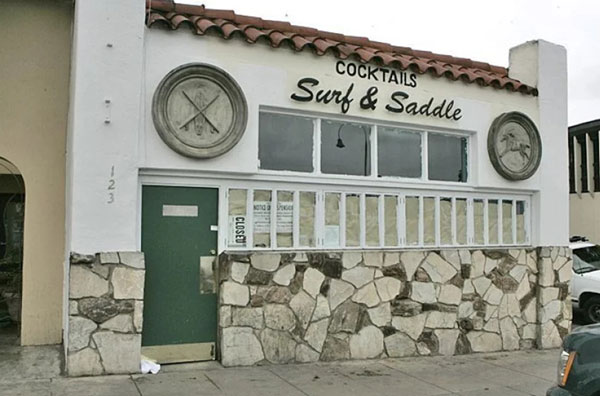 Sixty-seven years and only hundreds of feet from the beach… This is the story of four guys with a passion for music and a love for all things "bar" who, in 2012, jumped at the chance to resurrect the Surf and Saddle.
Originally built to house a bike shop in the early 1920's, the Saddle Bar's history began in 1954 when the Surf & Saddle originally opened at this location. While the years came and went, the Surf and Saddle became a Solana Beach mainstay. As it evolved over the years, the bar changed hands multiple times, had various owners, and was even rebranded. Once again becoming the Surf and Saddle bar in the mid-1990s the landmark became known for opening early at 6 a.m. and staying open late, until 2 a.m. The bar eventually closed in 2010 and briefly became a pub called Mcaffrey's.
Once frequent patrons of the old Surf and Saddle during those early years, Matt Weaver, Brett Weaver, Mike Garcia, and Tom van Betten jumped at the chance to purchase, remodel, and open the Saddle Bar in 2012.
Having been in the bar business for more than 13 years (at that time) all over San Diego the team modernized the look, both interior and exterior, of the Surf and Saddle. They expanded the lighting and audio systems, extended the stage, and came up with new cocktails.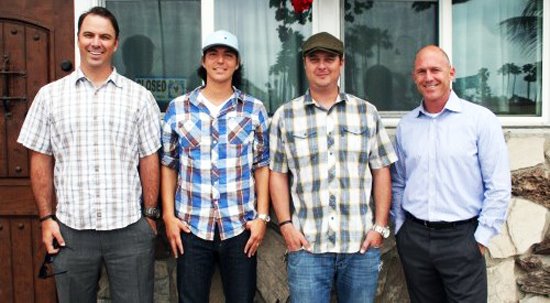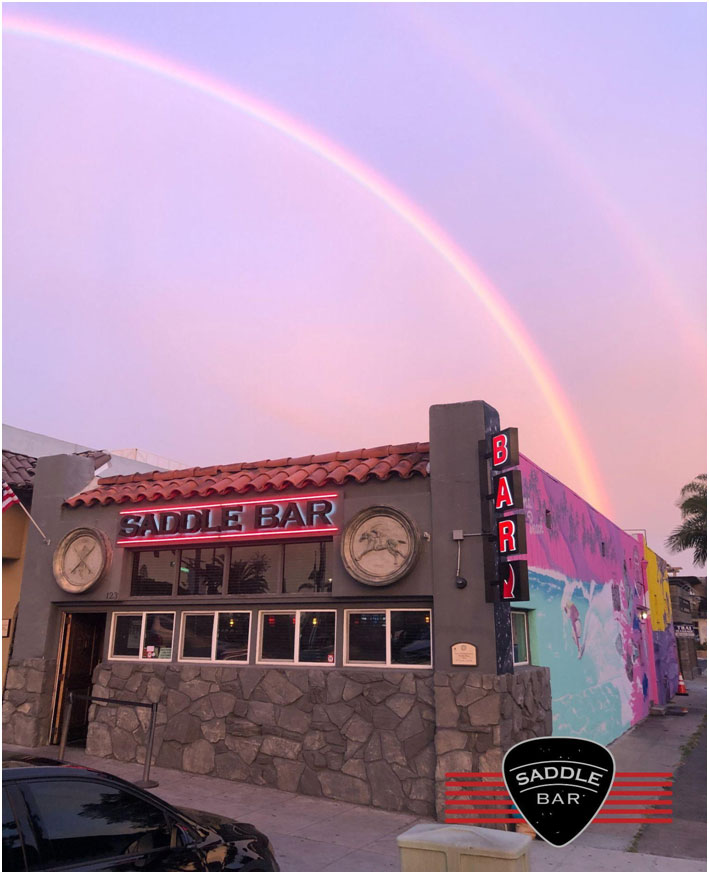 They rebranded as the Saddle Bar and opened in 2012. At that time Matt Weaver was quoted saying, "We want the Saddle Bar to be a bar for locals, tourists, the race track crowd, all people who enjoy good music, good service and good people without ever having a cover charge."
That vision has driven the Saddle Bar ever since its opening. Welcoming a big local following, tourists, horse racing fans, and sports fans of all types; the Saddle Bar brings live music, DJs, open mic nights, and plenty of fun to Solana Beach. Located just a few hundred feet from the beach surf, The Saddle Bar has served thirsty patrons nearly every day of every year since.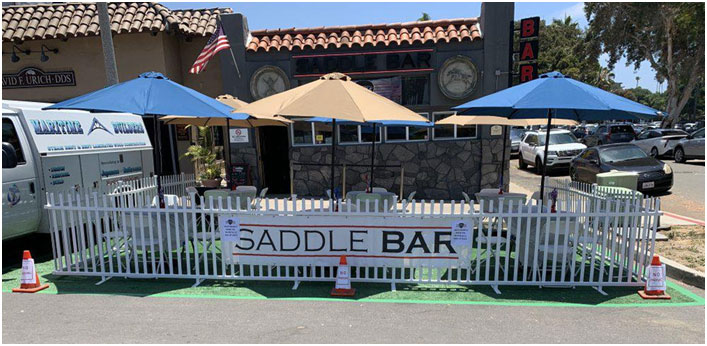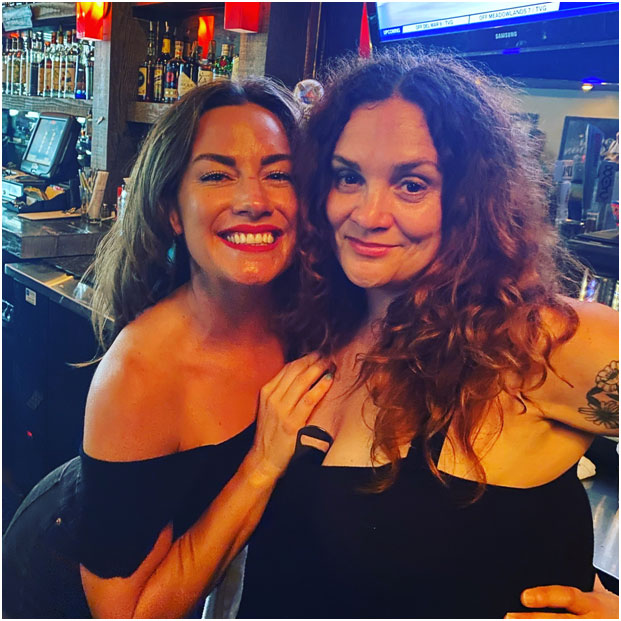 No Hour Is Wasted When Spent In The Saddle
Great locals bar but even if you're not a local they make you feel like one. Comfortable crowd. They pour you a good drink at a reasonable price.
Bartenders are all friendly. Depending on the day of the week you can find a DJ, a one man bad, a full band even a great open-mic night .
Tracy M
Carlsbad, California
If you're gonna get in the saddle, better be ready for the ride
It's a bar. It's a fun bar. It can be a dark bar or a light bar but it's still always a bar. The beer selection is good and rotates and they seem to have a never ending supply of Jamo. Bartenders and bartendresses are friendly unless you're not. Check the calendar for live local music and DJs. They don't serve food but don't care if you bring in your own. You can even order from the Pillbox two doors up and their servers will bring the grub in the bar to you.
Wonton Tomatos
Solana Beach, California
Solana Beach Destination
We were riding the Coaster for the day and jumped off at Solana Beach. As we left the beach, we saw this pub and it just lured us in… Everyone was friendly, beer was cold and the bathroom was clean. Great little pub.
Anonymous Tourist
Trip Advisor
We Love Dive Bars
We love dive bars and this one is across the street from our friend's beach house. What better way to go bar hopping than to walk!
Once we were seated it didn't take long for Sam to come over and take our orders. She was the only bartender with a bar full of happy patrons. When a person walked in the door, she was quick to smile and wave, pop the top off a beer and slide it on over. Such a great Cheers vibe!
Thank you to Sam for such a warm welcome and for keeping the drinks coming. I wish we had a place like this in our neighborhood.
Debi R
Irvine CA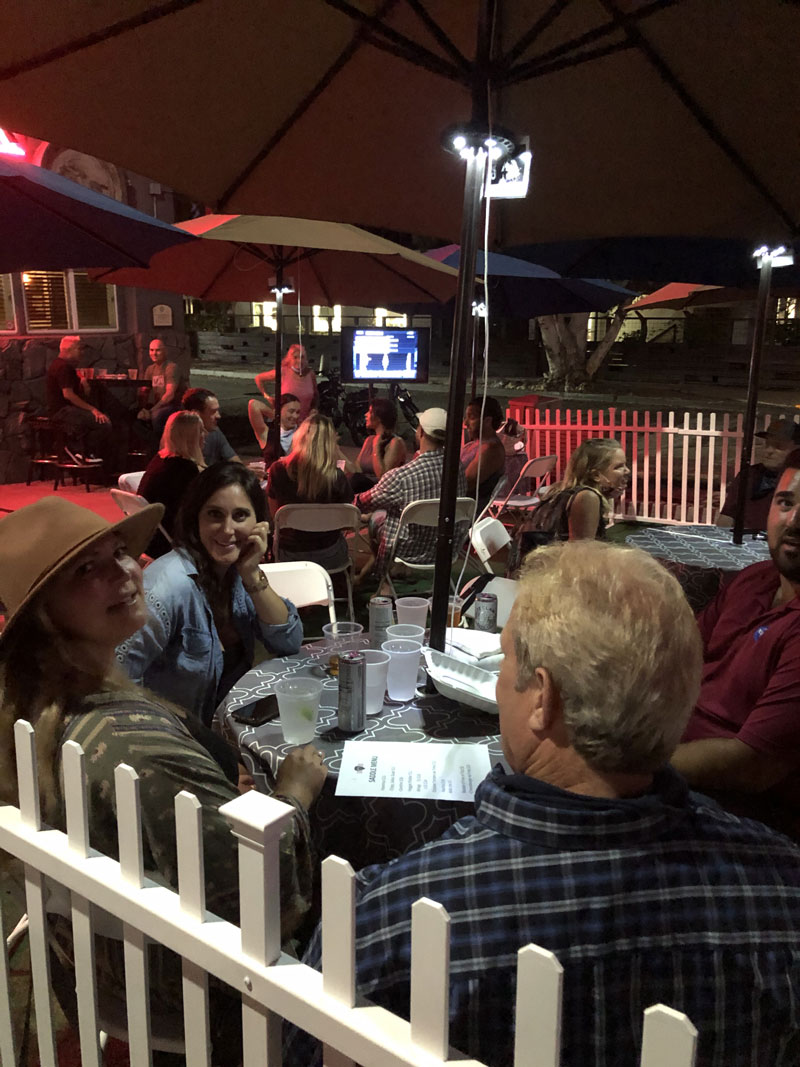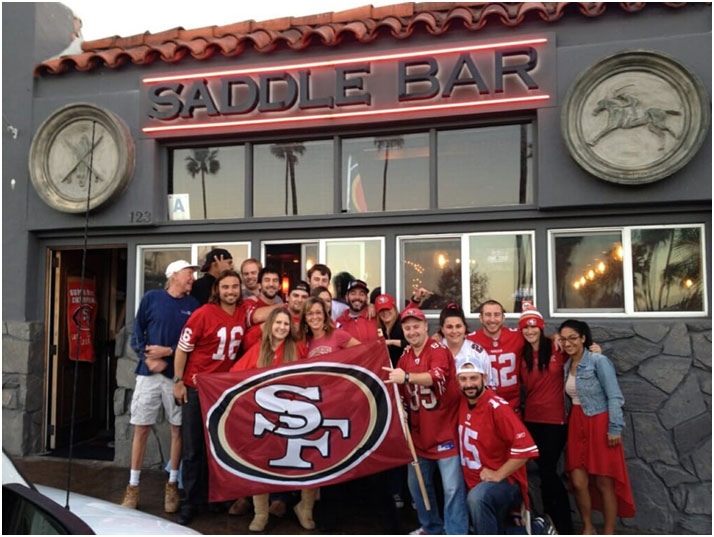 Friendly Neighborhood Watering Hole
I would describe the Saddle Bar as your friendly neighborhood watering hole. Bartenders are great and even when there's a crowd inside, they get your drinks served up quick. There is a decent amount of seating at the bar and ample bar tables. We haven't had issues coming with a group during the week. I'm not sure how busy it is on the weekend, but I can only assume it can get a little busier than the M-F after work crowd. What I love about this place, is it's dog friendly! Last time here, there was an adorable bulldog puppy. No kids though, and honestly, it may be a little too rowdy and/or boring for little ones. There are TVs up above the bar, typically displaying sports. Overall, a great vibe to unwind and have a few.
Rae N
Oceanside CA
49er Friends
I came on the train with a group of 49er friends as we found out this was a 49er bar. We ubered from Oceanside so we got there early. As soon as we got in, everyone was super warm and welcoming. We stayed for the game and came away with more friends. The bartender, BJ was amazing, he was sweet, funny and made a darn good manhattan. Service was always prompt and with a smile. It is a dog friendly bar and they were so sweet. I will definitely come back!!
Mona D
Mission Viejo CA